Black Friday Sale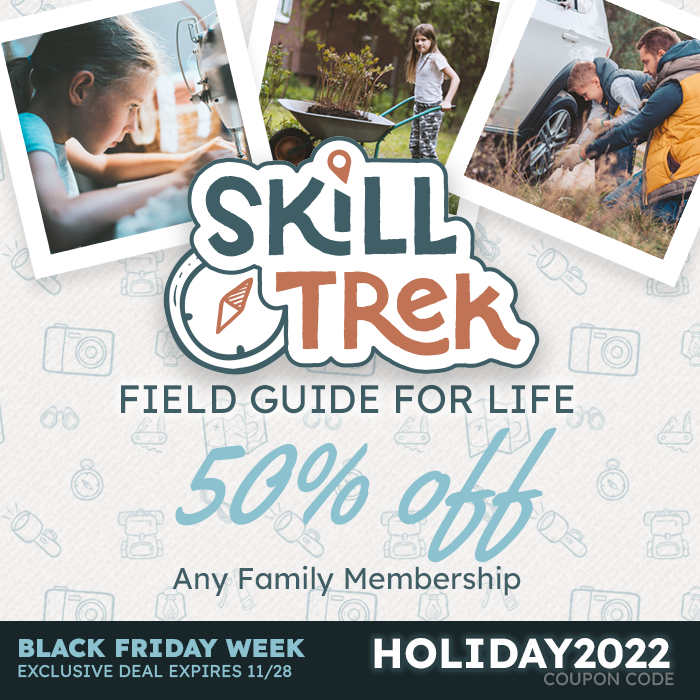 Save 50% on SkillTrek comprehensive life skills curriculum – the self-paced life skills program for all your future adults. SkillTrek furnishes students with know-how and practice across a multitude of practical topics from cooking to child care, etiquette to home maintenance, gardening to grooming… choose from our library of over 450 video+printable lessons.
Use coupon code HOLIDAY2022 at checkout
for 50% off a 3-month, annual or lifetime subscription.
Offer expires 11/28.
By taking advantage of this offer, your subscription price will be locked in for as long as you keep your membership.